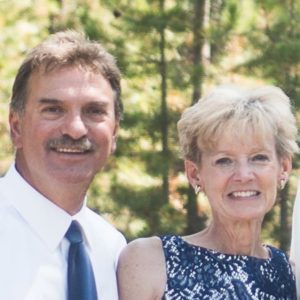 God's blessings to you all for now!
Perry and Sandy Rotenberger
Missionaries Serving Christ in Idaho under Be One Together
Do all in the name of the Lord Jesus!
Well, 2021 has come and gone! Only our Lord knows what 2022 will hold for each one of us. As Sandy and I are working on our schedule for this year, it is filling up very quickly, and the year has just started. We never know from one month to another what might come up for us to do, but as Paul wrote to the Colossians: "Whatever you do in word or deed, do all in the name of the Lord Jesus, giving thanks through Him to God the Father." Colossians 3:17 (NASB) After the past two years, it is hard to think to give thanks to God the Father. With all the pain, sorrow, and death, it is sometimes hard to stop and think about all the good things that happened. That is why we need to remember, whether during good times or bad times, to do all in the name of the Lord Jesus, as Paul reminded the Colossians! So, as we start this next year, I pray that our goal would be to focus less on the troubles in this world and more on what we are saying to and doing for others, in the name of Jesus, remembering to give thanks to God for the opportunities to speak His true words and serve others, no matter what happens next!