Hello Everyone,
I want to keep things short here, with a couple of praises and prayer requests.
Our meet and greet at Good Shepherd was a huge success. We did not know if we would have 2 or 20 people show up. God brought 30 people to the gathering, and we even had to pull out another table. Thank you everyone who was there, and to those who helped it run smoothly.=
From that evening, pledges, and getting word on what Good Shepherd will give, we are now over 90% of our needed monthly funding! We are so excited to be so close.
Here are a few urgent prayers.
To not grow discouraged. I know I talked about this in a previous update, but it seems as with every major step forward, the enemy tries to discourage us in numerous ways. Well, this week our whole family has been hit by something or other to discourage us and to get our eyes off of the prize God has set before us. Please be praying that we will hold onto the promises and plans God has for us. (Hebrews 12:1-3)
For a safe Memorial Day Weekend. Heather is leaving Friday morning to fly to California to visit one of her best friends. She comes back home on Monday. Stanley is traveling up to Bellingham to visit one of his cousins. I (Scott) am home with Stuart, Samuel, and Holly (who is just getting over COVID again). Lots of prayers, grace, and safety needed in all of this.
For work visas, a car, and other various logistics that need to be figured out before we leave or soon after we arrive.
For us to reach 100% of our monthly financial support before June 15. If you have been wondering whether or not you want to partner with us in this way, now is the time to say yes! You can do it right now through this link (Give: https://beonetogether.com/give/scott-and-heather-overby/), or reply to this email and we would love to share more with you via phone or video call.
Finally, I have attached a picture of our new home in Kandern. God has been so good, let us not grow weary. 50 more days!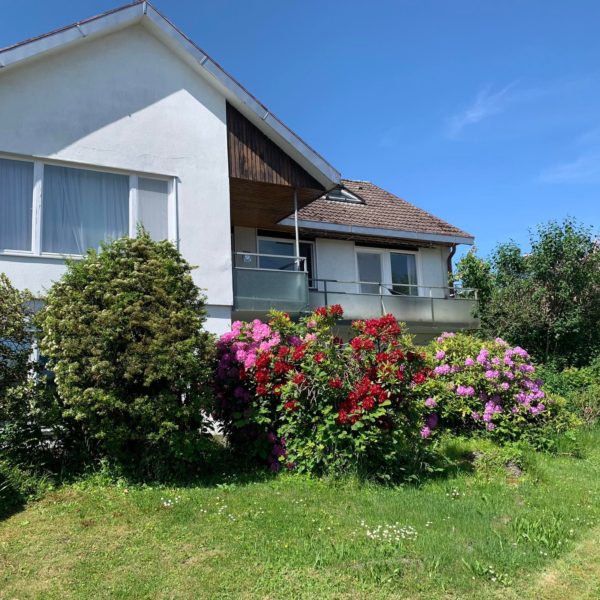 From Oregon,
Scott