Ministry Update of Curtis and Rachel Rhoadarmer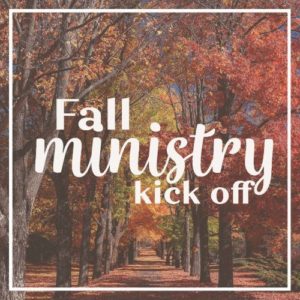 School has started, the weather is beginning to change and our fall ministries are kicking off. Please be praying for the start of these ministries.
Curtis will be once again overseeing New Hope's Awana program. It begins Sept. 7th. But- this year he will be training a volunteer to become the Awana Commander. Please be praying over this transition!
Rachel will be leading a Woman's Bible Study. Currently there are 20 women signed up. They will be studying "Abigail: Living with the difficult people in your life" written by Nancy DeMoss.
After taking a much-needed summer break- Rachel resumed Biblical Counseling last week. Currently, she is counseling a woman from the Gas City community. There are a few other women who have expressed interest. Pray for wisdom for Rachel and growth for the women she works with.
New Hope will be hosting their annual "Back to Church Sunday" on Sept. 18th. Please be praying that our congregation would invite neighbors, friends and family who need to hear about Jesus.
Curtis and Rachel will be attending the Association of Certified Biblical Counselors' Annual Conference Oct. 2-5th in Memphis, TN. Please be praying this would be a good time of learning and encouragement.
Rachel is part of the planning committee of the Pregnancy Help Center's 30th Anniversary Banquet on Oct. 11th.
Our previous NextGen Pastor at New Hope left our church family back in March. New Hope is now looking for an associate pastor. Please be praying for us as we continue to "fill the gaps." Curtis is co-leading the Ignite Youth with a couple of volunteers. Rachel has been filling in to organize and administrate our Sunday Morning children's ministries. New Hope continues to grow and there is much work to be done. We are blessed with a great team of volunteers- but please be praying as we search for a new pastor (and family) who will join the team.
Curtis and Rachel Rhoadarmer
Indiana
To see past issues of our newsletter or to join our mailing list, click here.