Together We Rise!
This year Rachel helped plan the Pregnancy Help Center of Grant County's Annual Fundraising Banquet. Due to Covid-19 we changed it up and had a virtual banquet. We had people attend live, others attend church watch parties, while others watched virtually from their home computer screens. There were safety benefits from doing it this way of course, but one of the side benefits is that we can invite you to attend too! To get a better picture of the ministry Rachel is involved in, and to hear a phenomenal speaker, Mike Spencer with Project Life Voice, we'd encourage you to watch.
http://katiewillman500.lpages.co/phc-banquet-copy/

Our Fundraising Goal this year is $25,000 which would enable us to hire a part-time nurse manager as we seek to go Medical with the ability to offer ultrasounds. This is something the Board of Directors (of which Rachel is Board President) has been working diligently towards the past couple of years.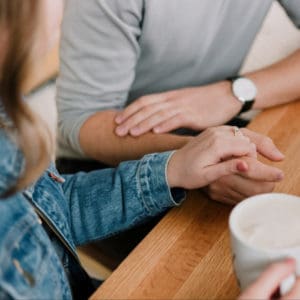 Biblical Counseling
We continue to meet with two couples for Biblical Counseling. One couple is Post-Abortive. The other came to us seeking Marriage Counseling. Both couples have been regularly attending church since beginning to meet with us. Please continue to pray for both couples. Pray specifically for healing and for wisdom for us as we lead them through these studies.
Curtis and Rachel Rhoadarmer
Indiana
To see past issues of our newsletter or to join our mailing list, click here.