Something to Think About
Time In Kathmandu
Our traveling out of Kathmandu is slowing down this month. We are spending our time preaching regularly at the Saturday worship service, attending home fellowship and building relationships, visiting the girls at the girl's hostel, and zooming four nights each week with our youth group. Also, weekly morning zoom prayer meeting bringing the morning devotional.
The House of Hope children are raising funds to bring 150 children Christmas gifts to children as an outreach. The House of Hope youth are raising funds to feed street people and those in a leprosy home. Our nightly youth zoom has been focusing on spiritual gifts, and the youth are being blessed by our time together. Our time at the girl's hostel has been good. The girls are asking us to play games with them, and some of them like to dance with "sister Peggy."
The various House of Hope Churches are using the Christmas season to do a number of outreaches. We are not participating in open public outreaches as this could affect our staying in Nepal and be problematic for our Nepali family. Evangelism is illegal in Nepal, so we plan to follow up with churches next year and visit churches for discipleship training.
We plan to spend Christmas here in Kathmandu. Our House of Hope Church usually meets on Saturdays, but since Christmas is on Sunday, they are holding the worship service on Sunday in honor of Christmas.
Peggy and I are planning to take an accelerated Nepali language course starting in January. Even though we are making an effort to learn on our own, we feel that we need to be more fluent sooner than later.
We appreciate your prayers and support. God bless you as you celebrate Christmas and share the love of Christ with those around you.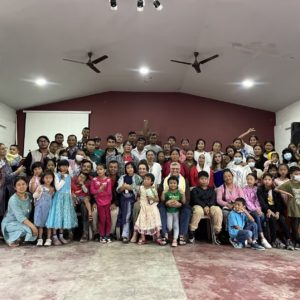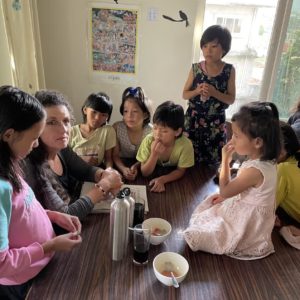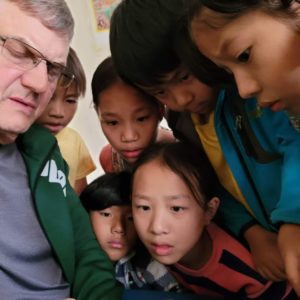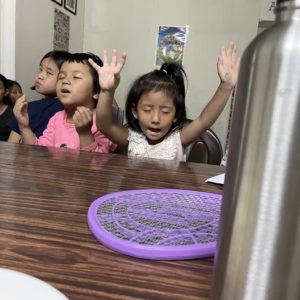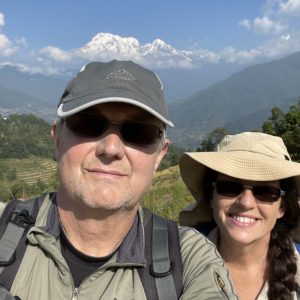 The Von Raeders in Nepal