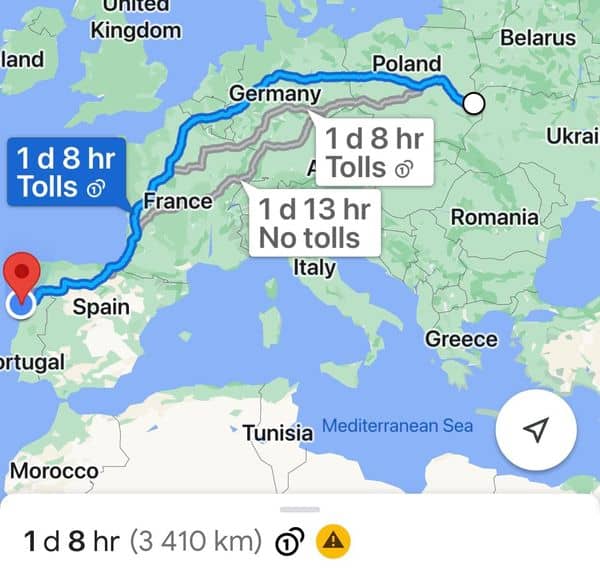 Click here to donate to Portugal Helps Ukraine
"Help resettle the Ukrainian refugees with family in Portugal to join their family members in Portugal. This fund will help with transportation and ministry expenses to help them resettle during this time of war in their own country as well as get supplies to the Ukrainian border."
Dear Brothers and Sisters in Christ,
Recently missionaries Sam Cianelli and Kevin Janzen made a trip to the Ukrainian border with supplies and brought 7 Ukrainians to Portugal to join family members already living in Portugal. Today as I write, Kevin Janzen and Greg Weaver along with 4 others are traveling back to the Ukrainian border with 3 vans of supplies and will return to Portugal with more Ukrainian families to be united with their family members living in Portugal. Some have registered to receive Ukrainian families into their homes.
I'm pleased to report in partnership with the missionaries in Portugal, Be One Together is raising funds to help Ukraine. At this point in time many have donated funds to cover expenses incurred. The link at the top of this letter will take you to the online portal to donate toward supplies, travel expenses and the costs of helping the Ukrainians be resettled during this time of upheaval.
"He has distributed freely; he has given to the poor;
his righteousness endures forever; his horn is exalted in honor."
Psalm 112:9
Please continue to pray for their safety and that God will continue to use all of this for His honor and glory.