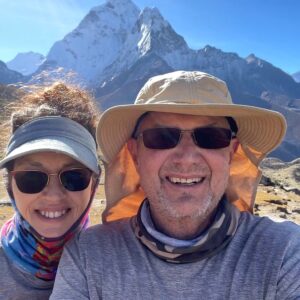 The past several weeks has been a whirlwind of changes that we did not expect. Our trip to Nepal cut short by my mom's health challenges, two international flights in nine days, our time with mom, and our return to California. Upon returning home we found our home church New Life Christion Fellowship in a time of crisis. After praying and coming to a place of peace and unity as a couple, we offered our services to New Life as interim pastor and worship leader. Our mission agency Be One Together is supportive of this temporary reassignment and sees the Lord's hand in bringing us back to the USA much earlier than we planned.
My role will be to preach, provide congregational care, and guidance to the leadership and church in moving forward, in a time of refection, repentance, restoration, and rebuilding. Once the congregation is healthy, we can begin the search for a new senior pastor. We are putting some of our international ministry plans on hold during this process.
New Life has offered to provide monthly support to us during this season. If you would like to continue supporting our missions' ministry, feel free to give as you feel lead and those funds will be held by Be One Together for future missions' trips. If you chose to redirect your giving to other ministries, we appreciate your support and understand. We will continue sending out updates and prayer requests. We appreciate your prayers for New Life Christian Fellowship, and our roles during this time. Pray for the Lord's will to be accomplished and His name to be glorified!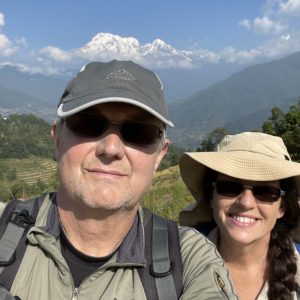 The Von Raeders in Nepal