Hello Friends and Family!
We're so excited to share all that's been happening with us this season. Lots of growth and learning and dreaming!
Home Life
Overall we've been doing really great. Thank you for all your prayers, encouragement and love.
Kai is continuing his studies at the University of Porto. He seems to have found his stride and is managing the language.
Beckham has part-time work as a game developer and will be attending classes in Porto in the Fall. He is feeling much better and is still learning to manage his OCD in healthy ways.
We're so excited to have our niece Rachel come to visit us in April and Angela will be meeting her in Spain for a couple of days too.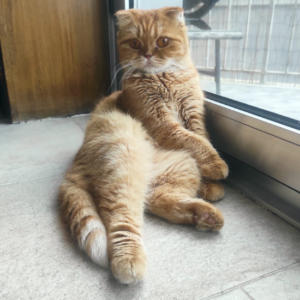 Ummm… ya, so
this is what happens when you forget to take pictures of your family when there's a newsletter coming up. Meet Mango. Much more photogenic than the rest of us!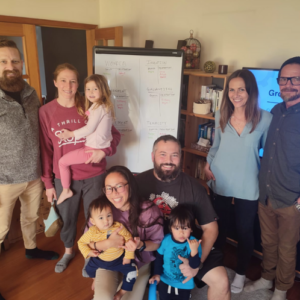 Working Genius
Greg and Jen Weaver walked us through a team-building program that taught us how to work better as a team. We learned about how our different giftings can be used to serve one another.
House Church
As a group, we are working our way through Philippians. The church in Philippi was much like ours; A mix of people and backgrounds coming together to learn more about who Jesus is and encouraging one another in our faith.
We are continuing to look at ways to connect with people in the community through meeting up for coffee or meals and being the church in the city. Our heart is to be a blessing to Vila Do Conde.
Ministry Update
Angela is working with Be One Together (our US organization) on their support staff. While doing some of the admin work that hopefully helps takes some of the load off the team, she is also working with Jen Weaver (a friend here in Portugal) to plan this November's Be One Together online conference.
Angela is also finishing up her Ux Design course. While her plate is full, she is enjoying using her skills in ministry, helping design websites and social media posts.
Kevin is doing well. Getting to know people in the community, growing in friendships and regularly meeting with the men from the church. He is feeling healthy and is excited about getting back into the swing of things.
We are also practicing and playing music at House Church together. Learning how to sing Portuguese songs has been a challenge and growing as a group in what it means to worship together through music.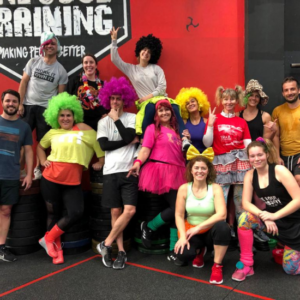 One Soul Training
I can't believe I'm saying this but, all four of us are going to cross-fit and actually really like it.
The people there are fun and welcoming and it's also helping us learn Portuguese
(Can you find me in the picture?)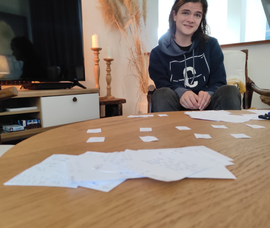 Beckham tests out game designs ideas on paper before going digital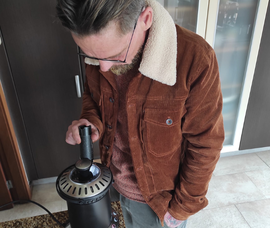 Kev roasting his first batch of beans in 3 years, getting back into it 🙂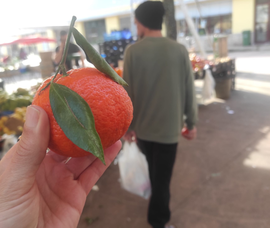 Every week we go to the market to meet people and buy fresh local produce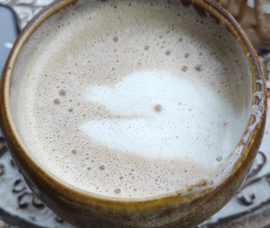 Practicing our Latte art We named this one "the happy dolphin"
Dreaming
We've been praying about how we can connect in the community. The team here has been thinking about opening up a cafe for a long time, even before we arrived.
Our farmer's market experience with coffee roasting and baking sourdough got us excited about this idea! We feel it's a tangible way to connect and serve our local community by creating a space that is welcoming and points to Jesus. Simple. Our dream would be to offer work to the Portuguese, support local artisans and vendors and give back to the community, to those most in need.
Please pray with us as our team continues to dream and plan. Thank you!
Update from the Janzen Family
Portugal