"Your path led through the sea, your way through the mighty waters, though your footprints were not seen." Psalm 77:19
Praise God:
We were able to meet with a sister from a local area church who has a great outreach ministry in India. We spent time together sharing what God is doing and has done in our ministries. Let's see how God guides our combined paths in the future.
We had a great evening with some of our WTE brothers and sisters. We shared what God is doing and what we sense is in our future. They were so encouraging, and we definitely felt the love. The Body of Christ in action.
We had a great day reconnecting with more WTE friends as we joined in the Walk to Emmaus workday.
We've been blessed to continue to receive invitations to share meals and reconnect with church family. So many of these people have played an important role in our lives. We are very grateful for their reaching out to us.
We met with a couple of longtime friends who do short term medical ministry trips to Thailand. They were kind enough to extend an invitation to us to join them, and we accepted. Lord willing in May 2024 we will be working with this group in Thailand.
We were blessed by going to a worship service held by YWAM Yosemite. It was refreshing to spend time with them in the Lord's presence.
We were able to meet with a brother who has served long term in Nepal and in other southeast Asia countries. He is involved in members care (pastoral care to those serving on the mission field) and greatly encouraged us in our desire to pursue providing pastoral care to those on the field.
I (Eric) had the opportunity to meet with various local pastors to encourage them and pray with them.
My (Eric) Yosemite guiding job has slowed down a little but still continues to be a fun source of provision.
We were able to spend time in Yosemite hiking and enjoying God's creation and friendships. I (Eric) was able to spend two separate days in solitude and prayer in by myself in Yosemite.
Pastor Narbu is taking the resilience training to villages. He spent time in his second village last week, where over thirty key members of the village showed up to hear pastor Narbu teach on suicide awareness and prevention.
For the faithfulness of God. He continues to draw us close to Him.
Prayer Requests:
Our grandsons started school this past week. Pray for the students and faculties of schools.
We are solidifying our plans for next year. Right now, so far it looks like February thru May of 2024 we will be serving in the Philippines, Nepal, and Thailand.
We leave the USA on September 23 for Nepal and Lord willing will arrive on September 25 to continue our ministry. We plan to return to the USA on November 14 for the holidays and our 40th anniversary before heading out again next year.
We will be in Colorado from September 17 -23.
Pray for wisdom on how to move forward with our business and apartment in Nepal, along with being more nomadic in our future ministry calling.
Pray for the church growth in Nepal.
Pray for the persecuted church worldwide.
Pray for pastor Dil as he leads in eastern Nepal, for pastor Chhiring as he translates the Old Testament into Sherpa from Hebrew, and pastor Narbu as he provides leadership for all of the House of Hope Churches and teaches on emotional resilience.
For our continued health, safety, and financial provision.
Thanks for your partnership in our ministry!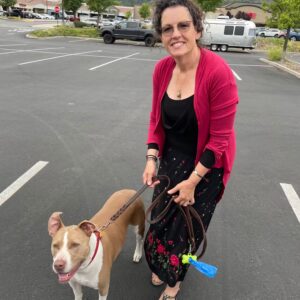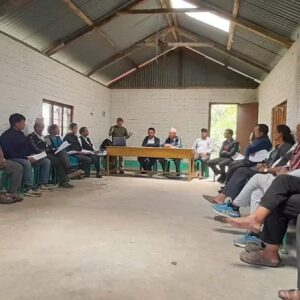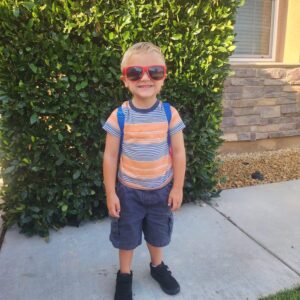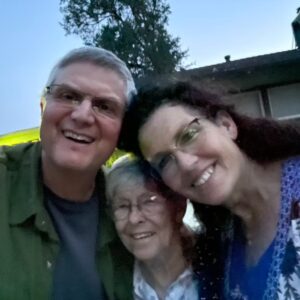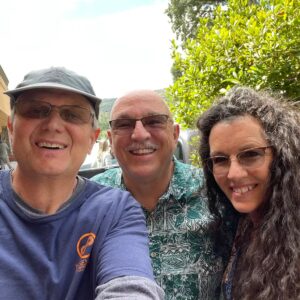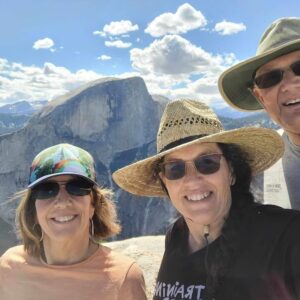 It's the Little Things that Matter.
Last Sunday after worship service Peggy and I were eating our drive through lunch in a parking lot near a local shopping center. All of a sudden, our sweet dog Honey and her new owner came walking by us. We were all surprised and so grateful to see each other. One of the hardest things about going abroad was saying goodbye to Honey. I'm amazed at the little divine appointments that God arranges.
It may seem small, but it's the little things that matter.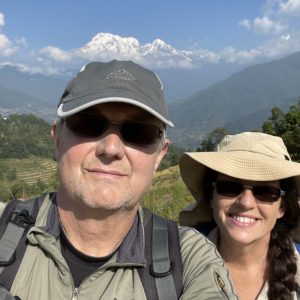 The Von Raeders in Nepal