Upcoming visit to Abby's Garden
You might be thinking "weren't you just there?" Good memory! I was there about three months ago, back in early November. But when a friend sent a link for super cheap plane tickets for early February, I asked Ben (whose birthday is the 10th) if he wanted to go and he did. So we are headed to the beach to celebrate his birthday, but along the way we'll stop in La Vega for a few days to visit Abby's Garden and friends!
Typically, I will be making regular visits about every six months, and for the sake of transparency, I want to let you know that I use my own money to buy my tickets, not Abby's Garden money. In fact, all of the money that comes in specifically for Abby's Garden goes straight to covering the costs of rent, payroll and other bills, as well as the purchase of food for the children.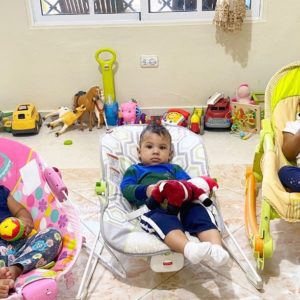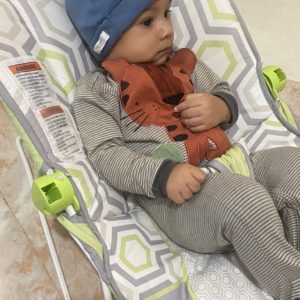 With the recent arrival of Baby Matías, we now have three babies at Abby's Garden! In addition, we have three toddlers and one four-year-old, plus other children who attend on an occasional basis. With only two employees, this means they are sometimes stretched thin, especially when it's time to prepare a meal for the children.
We'd love to hire a new caretaker! This would enable us to continue providing excellent care for the children, while also allowing us to grow by taking in three to four more. Already we know of several young moms in the neighborhood who could use our support. When I'm there next week I am planning to visit with some of them and make some decisions as to who could use the most support. You can be praying about this!
The Need:
We are so close to being able to hire another person to help nurture and care for our babies. We need just $50 more in monthly support! Will you consider being the one to make this possible?
PRAISE:
In our last update we informed you of the need to make up the difference of $400 in monthly support beginning this month. We are so grateful to be able to announce that the difference was covered, plus some! This is why we are now so close to being able to hire another employee! Seeing God's provision through faithful supporters has been so encouraging! We thank you!!!
We Belong PDX:
Exciting things are in the works with We Belong, the organization which works to provide safe spaces for kids to belong and where I have been volunteering for two and a half years. I was asked to become a Site Director and help open a new location! I will share more details in the next update but for now please be praying for wisdom about this opportunity.
Don't forget that you can follow Abby's Garden on Instagram (abbysgarden2022) and Facebook! You can also follow We Belong PDX if you're interested!
Thank you so much for your prayers and support as I continue to endeavor to serve Abby's Garden as well as minister to kids here in Portland. I couldn't do it without you!
With love,
Tonya