Prayer Requests
Colorado Trip
Please keep us in prayer as we fly to Colorado on September 6th for a week to visit friends and our former church, VineLife Community Chruch in Longmont, CO. We plan to stay on Colorado from September 6th thru September 12th. Then off to Kathmandu!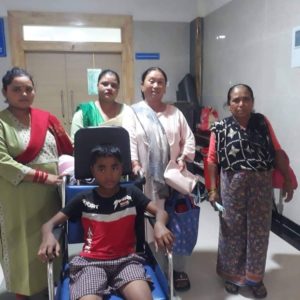 Nepal Prayer Requests
Please pray for:
The boy who sustained a major leg injury. Abandoned by his family the church in Ilam has taken him in as their own.
The man who lost his home due to monsoon rains.
The man who sustained eye injuries.
The sister who is recovering from surgery.
Ministry Updates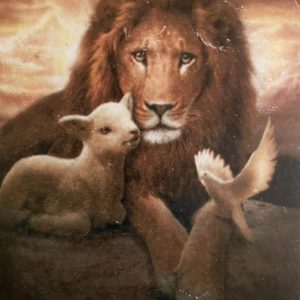 On Ahead
"Now when they drew near to Jerusalem and came to Bethphage, to the Mount of Olives, then Jesus sent two disciples, 2 saying to them, "Go into the village in front of you, and immediately you will find a donkey tied, and a colt with her. Untie them and bring them to me. 3 If anyone says anything to you, you shall say, 'The Lord needs them,' and he will send them at once." 4 This took place to fulfill what was spoken by the prophet, saying,
5
"Say to the daughter of Zion,
'Behold, your king is coming to you,
humble, and mounted on a donkey,
on a colt, the foal of a beast of burden.'"
6 The disciples went and did as Jesus had directed them. 7 They brought the donkey and the colt and put on them their cloaks, and he sat on them. 8 Most of the crowd spread their cloaks on the road, and others cut branches from the trees and spread them on the road. 9 And the crowds that went before him and that followed him were shouting, "Hosanna to the Son of David! Blessed is he who comes in the name of the Lord! Hosanna in the highest!" 10 And when he entered Jerusalem, the whole city was stirred up, saying, "Who is this?" 11 And the crowds said, "This is the prophet Jesus, from Nazareth of Galilee." Matt 21:1-11
I find comfort knowing that Jesus has everything worked out for my life. This passage is just one of many that speak to the Jesus who goes before us. Right up to the moment of need He has things worked out. Notice: the disciples "went and did." Obedience is key along with faith in realizing the provision of God. And also note, that when we obey and receive what Christ has for us it brings Him honor.
What are you in need of?
Is Jesus providing for you or, using you as His instrument of grace to provide for the need of someone else?
Where is your obedience and faith being challenged?
What changes must you make to receive and apply this truth? Will you?
"Let not your hearts be troubled. Believe in God; believe also in me. 2 In my Father's house are many rooms. If it were not so, would I have told you that I go to prepare a place for you? 3 And if I go and prepare a place for you, I will come again and will take you to myself, that where I am you may be also." Jn 14:1-3
Child Protection Class

On Saturday August 27th Peggy and I participated in an online training course present by our new mission agency B12G. The course was on child protection. It was a very good training and even though different cultures care differently for their children, we are glad to have been able to be a part of the training.
Let's all stay diligent in protecting our children.
Family Matters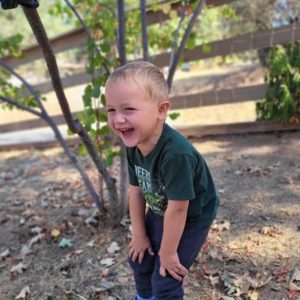 We spent the week watching our grandsons while our son and daughter in law were on vacation. This is our last week in California, so we are spending some time with the family before we head to Colorado on September 6th. We appreciate your prayers specifically for Amanda and Jordan our son and daughter. As we get closer to our departure, it's more difficult for them.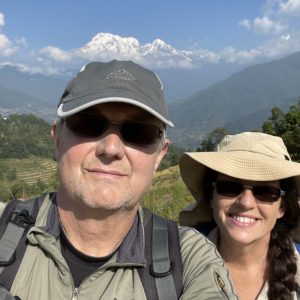 The Von Raeders in Nepal