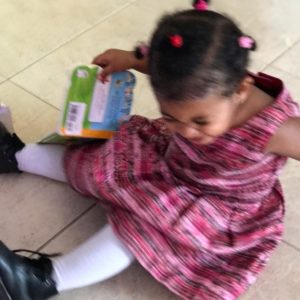 We are so excited to be able to open Abby's Garden sooner than expected! We decided to do a soft start, beginning with 3 or 4 children, one full-time employee, and one part-time employee. Divina, our director (pictured below) generously offered to open up space in her apartment so that we can open now!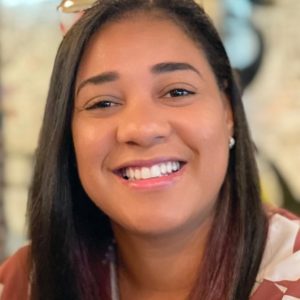 Meet Divina Tapia, Abby's mother and the director of Abby's Garden. It has been her dream to open a daycare to provide quality care for babies and children. With four years of experience as a director for a government-run daycare, she is not only qualified, but knows first-hand the limitations of government daycares and why there is a need for one which has childcare providers who love children and will give them excellent care, with a better worker/child ratio, and will also teach them (and their mommies) about Jesus. Divina was our next-door neighbor when we first moved to La Vega in 2017, and is a deaconess at the church we attended there.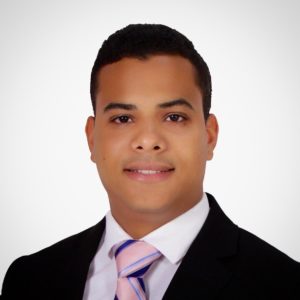 Meet Pedro Hernandez, who will be handling the finances for Abby's Garden. Once the funds are transferred from Be One Together to the Abby's Garden account in La Vega, Pedro will use them to pay bills, such as rent and utilities, as well as payroll. He has his own business in La Vega as a financial advisor and is very trustworthy. We actually met Pedro on our very first trip to the DR, so we've known him for 7 years. He also serves as a deacon in the church we attended in La Vega, and was our son's Sunday school teacher. In March he filed the paperwork for Abby's Garden to have official nonprofit status in La Vega.
Please be praying!
We would appreciate prayers that everything will go smoothly as we open Abby's Garden in just three days!
Continue to pray that a house in the right location will become available soon. We are looking for something that has two levels, so Divina and her family can live above and the daycare can be on the ground level. This will ensure that she is always available in case mothers need to drop their children off early or are running late, as well as provide security for the daycare. A central location that is convenient for mothers to drop off their children would be ideal, and it is important that it be located near the adolescent mothers for whom we long to support as they continue their education and/or work to provide for their babies.
We still need financial partners!
Although we now have enough support to open Abby's Garden, we still need more partners to be able to afford rent on our own building and hire more employees so we can grow! We are very grateful that Divina as offered her space to enable us to open now, but we don't want to stay in her apartment long-term. Please don't delay to join our team and be part of supporting Dominican women, ensuring that their babies receive quality care and the love of Jesus.
Thank you so much for your prayers and support!
With love,
Tonya