We arrived in Kathmandu on September 25,2023 with the intention of staying in Nepal for seven weeks. We had plans for our emotional resilience ministry, village ministry, members care, girls' home, children's camp, etc. However, just a few short days after being in Nepal we received a call that my mom's health was rapidly failing. We prayed and made the decision to come back to the USA to be with her. So, we emptied our apartment, said see you later to our Nepali family, and after only nine days in Nepal flew to Michigan.
When we arrived in Michigan we found my mom was recovering from her episode with very low blood pressure and A Fib. Mom is eighty-seven and has multiple health issues. She is taking things day by day. Some days she has some energy and other days she is completely wiped out. Having said this, she seems to not be in a life-threatening situation right now and seems to be stabilizing.
We have been staying at a hotel nearby and visiting her most days, although sometimes we have had to give her a break and not visit her. She is able to live at home alone and has a network of friends and care around her. We plan to return to our homebase in California on October 16.
I would describe the past two weeks as having emotional whiplash. That being said, we sense the care and Presence of God in all of this. Our travels from Nepal to the USA were very smooth.
We are very grateful for your prayers and love.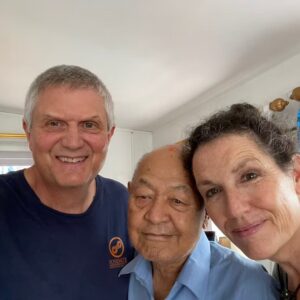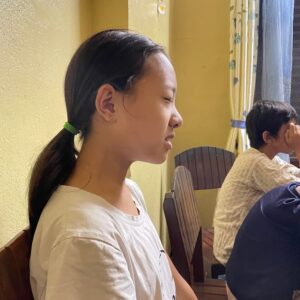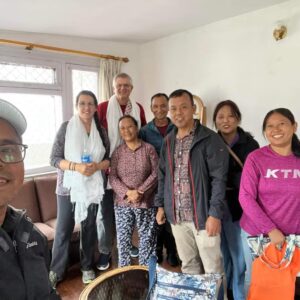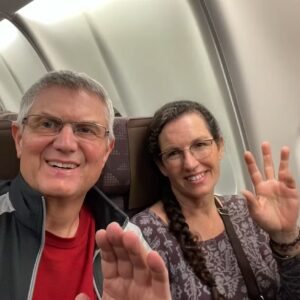 Please pray for:
Moms' health
Peggy's biopsy
Our return to California
Wisdom and direction
Provision
Thanks, and God bless,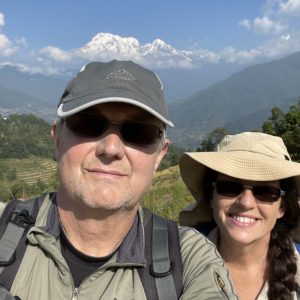 The Von Raeders in Nepal