This is Abby, our namesake, and the daughter of the director of the daycare.
Giving Tuesday is here!
We are hoping to launch Abby's Garden early in 2022!
Our director has been scouting houses and we've found one in a neighborhood where there are several teen mothers. Please be praying for wisdom as to whether this is the house we should rent.
We need your help! We have many start-up costs, including furniture, toys and books. Consider giving to Abby's Garden on Giving Tuesday, or whenever it is convenient for you.
We need monthly partners! In order to start, we have assessed that our needs will be $2,000 USD per month. We are a quarter of the way there! $200 per month would cover the costs of caring for one child. Will you prayerfully consider whether you could fully support one Dominican child by committing to give $200 every month? Or perhaps you could cover a child's support for a week, and give $50 every month. Any amount will help, so we encourage you to ask the Lord for His guidance in deciding how much you can give.
Our goals for Abby's Garden:
To provide quality childcare for the children of Dominican women and teen mothers who need to work to support their families or continue their education.
To provide jobs for Dominican women who must seek employment.
To be a preventative measure in the fight against sex trafficking.
To offer parenting classes.
To share the love of Jesus by meeting this need and sharing the Gospel.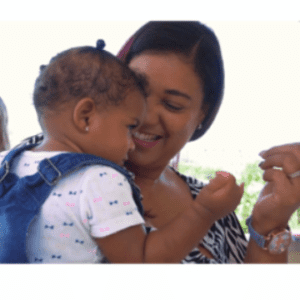 Please follow Abby's Garden on Instagram at abbysgarden2022!
Please be in prayer for Ben and me as we travel to the Dominican Republic in early February to help launch Abby's Garden.
Please pray that God will supply everything we need.
Please let me know if you have a church or community group where I could come share the vision for Abby's Garden. We also have a video that helps to explain our vision. Let me know if you'd like to see it or would like to share it with others!
Thank you!
With love,
Tonya